My Pet Chicken
First, let me tell you how I got started raising chickens. Our family decided to make a life altering move to Central America as we were in search of a simpler life.
We ended up finding that life in Bocas Del Toro, Panama. We settled there and of course met many interesting people who became a part of our lives.
One of those people had the bright idea of giving my daughter a baby chick.
aka my pet chicken. My first reaction was, "what the heck am I going to do with a chicken?"
This reaction was partly because we already had six dogs, one cat, and an African Grey parrot(below) that were living with my wife, my daughter, and me in a small two bedroom house.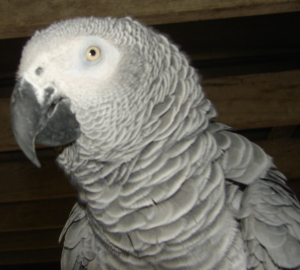 But as most things go when it comes to animals and especially animals that my daughter loves, the chick (my pet chicken) became a part of our family.
My daughter named her Chicken Lilly and we had the joy of seeing her grow into a chicken.
By the time we changed location to Boquete, Panama, Chicken Lilly was not only grown, but she also made our laundry room her chicken coop.
We all loved her, and we had become excited about seeing her develop her own unique personality and funny everyday habits.
Unfortunately, our time in Panama came to an end and we had to find another home for Chicken Lilly aka my pet chicken.
She ended up going to Paradise Gardens, an animal rescue organization in Boquete, Panama.
She now is a vital part of their habitat and pays her own rent by producing eggs that feed the Ocelots and other animals.
We made it back to the states, but our time with Chicken Lilly aka my pet chicken had a lasting affect on our family. When we re-settled, one of the first things we wanted to do was to begin raising chickens.
We got our own flock of twelve chickens. This has been a fun learning experience and very rewarding. So rewarding in fact, that a neighbor of ours fell in love with chickens as well.
Together, that neighbor and I are now starting this website to provide you with our stories and knowledge where you can develop your own stories with chickens.
If you would like to know how two people with very limited computer skills built this website, click here.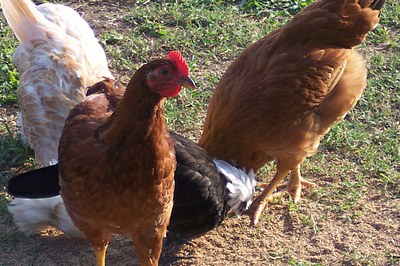 Return From My Pet Chicken to Raising Chickens Home