Miscellaneous Poultry Questions
Asking miscellaneous poultry questions is how we learn. There are no stupid questions, or things you should already know. Many of us, that have kept chickens for decades, are still learning, because we just want to know more.
This doesn't mean it takes decades to learn what you need to know to take care of a small flock of chickens. In the process of answering miscellaneous questions, I continue to learn and expand my chicken related knowledge, just because someone else had a question.
Questions seem to breed wisdom, knowledge, understanding and even more questions!
There is nothing that compares to on the job training. Through the years I have kept chickens, I have thoroughly enjoyed being mentored by people who love chickens, have kept them for years, and enjoy the lively, humorous, interesting, and beautiful qualities chickens share with us.
I've been asking chicken questions to anyone and everyone I've met that just might know a little more about chickens than I do. No answer is necessarily the whole picture on the subject, but each bit of information we gather can help to lead us down the right path to better understanding our chickens, their needs, wants, health, illnesses and behaviors.
If you have questions that you would like to ask a vet, use the service below. Ask a Vet has qualified doctors that can answer questions about chicken health.

One question I get often...
is "Where do I find the best chicken coop plans?"
So I finally decided to preview a couple coop plan resources.
If you're looking for a quality set of chicken coop plans then take a look as I narrow it all down. I know everyone brags about their plans so I wanted to help simplify the process for you.
Or simply click the image below...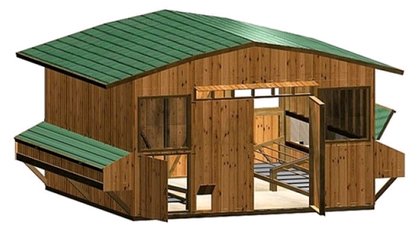 Miscellaneous Chicken Questions

---
.
Return From Poultry Questions to Chicken Questions